Jill Heller, Executive Director, Trustees of Funds Endowments (TFE)
Jill brings to TFE a strong background in planned giving and endowment fund development. She has used those skills in places such as Marquette University, the Wycliffe Foundation, and, most recently, the Racine Community Foundation.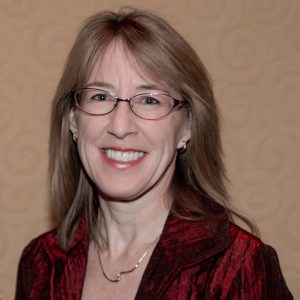 She also is very active member of the Episcopal Diocese of Milwaukee. She has been the senior warden at her home parish of St. Michael's in Racine. She just finished a term on the diocesan Executive Council and continues to serve on the diocesan Finance Committee.
Jill and her husband, Dave, were raised in the Methodist tradition and attended their first Episcopal service on Christmas Eve, 2006 at the invitation of neighbors. They were received into the Church at St. Michael's soon after. Jill was raised in Delavan, Wisconsin, and she and her husband recently moved to Lake Geneva to be closer to her family. In their spare time, Jill and Dave enjoy exploring the great outdoors and relaxing with Dave's family at a lake cottage which has been in the family for 5 generations.
TFE feels blessed to have an Executive Director with a strong endowment development and Episcopal Church background.
She is reachable at director@tfemil.org.