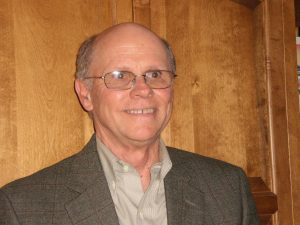 Michael (Mike) Hagon has served as Executive Director of Trustees of Funds and Endowments since January 2009.
He has been an Episcopalian and a member of Trinity Church, Wauwatosa since 1968.  Over the past 40+ years he has held several elective offices at Trinity including Parish Treasurer, Vestry Member (three terms), Junior Warden and Senior Warden (two terms).  He is currently President of the Trinity Church Foundation.   In addition he has served as Co-chair of the Building Fund Campaign, Chair of the Building Committee, and Co-chair of the Search Committee.  He currently is a Lay Reader, Acolyte, Chalice Bearer and Lay Eucharistic Minister.
In the Diocese of Milwaukee he served a four-year term on the Standing Committee from 1992 through 1995.  During that time he served as the Standing Committee representative on the Diocesan Finance Committee.  From 2004 through 2008 he served as Treasurer of the Diocese.  In that capacity he worked closely with Bishop Miller and the Nicholson House staff to reduce the assessment burden on parishes and to revise the assessment formula to make it fairer for all congregations.  During his term as Treasurer he was an ex-officio member of Trustees of Funds and Endowments.
In January 2009 he assumed the responsibilities of Executive Director of Trustees of Funds and Endowments from Jon Barsanti who faithfully served Trustees for over twenty years.
Professionally, Mike spent twenty-five years in the banking profession and thirteen years in the senior healthcare profession holding several financial and operations management positions.  He retired from secular employment in April 2009.
Mike holds a Bachelor's degree in Finance from the University of Wisconsin-Milwaukee and has completed an Executive Program at the Graduate School of Credit and Financial Management at Stanford University.
You may reach Mike by phone at 414-232-7358 or by email at MHagonTFE@wi.rr.com.